Home
---

Live Streamed Arts & Entertainment


2022 dates will be Thursday - Sunday, July 14th-17th, 2022.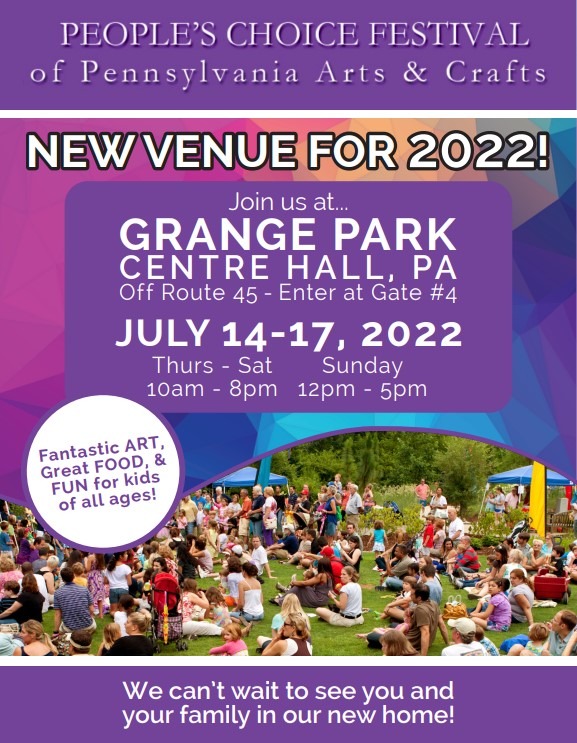 Grange Park in Centre Hall PA
Off Route 45

Entry at Gate #4

GPS Address:
149 Homan Ln, Centre Hall, PA 16828
Please use this postcard to mail to your customers. Print the file and cut it into 4 postcards. If each vendor mails 10 postcards that will be over 2000 contacts for the festival. Personal mailing is one of the best means of advertising.

Please join us in making this year's festival the best ever!
WE ARE ACCEPTING ARTISTS APPLICATIONS THROUGH JANUARY 31,2022
Thursday
10:00 AM to 8:00 PM
Friday
10:00 AM to 8:00 PM
Saturday
10:00 AM to 8:00 PM
Sunday
12:00 PM to 5:00 PM
Festival Location: Beginning in 2022, the People's Choice Festival will take place at the Grange Park in Centre Hall, PA.
GPS Address: 149 Homan Ln, Centre Hall, PA 16828
---