Please meet our committee members:

Cindy Rockey, Festival Co-Director.

 Serving on the committee since 1995.
A local life-long resident of Pennsylvania, Cindy was raised and married in Pine Grove Mills. Then, with husband Don, settled in Boalsburg. She has been involved in sewing and crafting from her early teens in the 60's.  Through raising her family and a career, she continued to sew, knit and craft and now, in retirement is a full-time crafter and co-director of the Peoples Choice Festival of Arts.
The first arts & craft show at the Military Museum she organised as a fundraiser for the museum.  It was small but well attended and existed for a few years.  Later she helped with the Nittany Valley Holiday Festival at Penn's Cave.  Then she became the director and moved that show to the Peasant Gap Fire Hall.
When Cindy was 20 years old she met her lifelong friend and business partner, Sue Spalvins.  Together they travelled the state participating in craft shows, eventually, joining the Pennsylvania Festival of the Arts and then the People's Choice Festival in 1994.
Within a few years, she joined the festival committee organising the volunteers and young artisans. Our festival would not exist without the volunteers from our community who provide extra services for festival patrons.  In 2006, Cindy accepted co-directorship with John Madison.  At this time her husband joined the ranks to help with the facilities. Together they have helped to grow the show to 190 artisans, 23 food vendors, 15 speciality food vendors, 7 wineries and 40 entertainers.  Our festival would not exist without the volunteers from our community.  Cindy and Don have two children, three grandchildren.

John & Georgia Madison, Festival Co-Directors.  Serving on the committee since 1994.
John, his wife Georgia and two children moved to State College in 1988. John worked at S&A Homes and his wife worked out of their home doing seamstress work. They started MADison's HAT'R Inc. in early 1991, making custom made hats of all varieties, (reversible hats!) and got started into the Craft show business. They eventually opened a retail store on Pugh Street, in downtown State College " MADISON'S HAT'R" which they closed in 2015. John and Georgia work their wholesale business, comprised of their own line of college products, mostly hats and some clothing from their home.
John and Georgia got involved with the People's Choice Festival in the beginning by applying to the first show. This was also their very first craft show! They went to the Marion's house to show him a sample of Georgia's hat making and sewing and were accepted into the festival.  George and Nancy Marion, the founders of the festival in 1993 were determined to make this work and needed help and that is when George ask John to come on board to help him out, and that is how it all started and now it's 25 years!!   How time flys!
About 2006 George and Nancy retired from the festival and John and Cindy Rockey began directing and organising the festival.  "It has grown quite a bit since then"  I remember the very first year, there were about 60 artists, 3 food vendors and an old hay wagon for an entertainment stage.  Now we have 190 artists 23 food vendors, 7 local wineries,  15 speciality food vendors,  and all types of entertainment for the younger ones like Youth Art Sales, Pony Rides, Petting Zoo, Face Painting, Bounce Houses, the Science Museum and wide open spaces to enjoy it all.

Diane Plummer, Assistant Director.

 Serving on the committee since 1994.
Diane Plummer joined the festival group several years ago as a volunteer primarily helping behind the scenes throughout the year and on the grounds during the July festival. She currently serves on the committee supporting the group efforts of the committee and numerous administrative duties throughout the year to help orchestrate the annual show. Her favorite times of the show are check- in day, with the arrival of the artisans, and the four days to follow with the show.  She especially enjoys meeting new people and sharing in the enjoyment that the festival brings to the families and community.
Diane cherishes her family time with her husband, children, grandchildren, and two pet buddies, and works full time at Penn State.  Her favorite pastimes are enjoying the outdoors, biking, hiking and travelling. Thank you to all the committee members for memorable years of hard work and to the community for sharing in the festivities.

Chris Kepler, 

Entertainment Director.

 Serving on the committee since 1995.
Chris Kepler has lived in PA and this general area all his life.  He enjoys the outdoors, fresh air, bicycling, and most of all riding either "mountain or road" bikes with his wife Susan!  He has been a musician (bass guitar player) since JR High School and played with different bands through the years. Although not playing with any bands at the present time (less drama he says, LOL) he plays his bass every day!
Chris graduated in 1977 from State College Area High School and the Centre County Vo-Tech learning mechanical skills through the heavy equipment "mechanics" course (graduating at the top of his class).  Late in his Senior year of high school, he started a part-time job at a local auto dealership in the detail dept.
Upon graduating in June started work in the shop and worked in the automotive business for the next 15 years.  In late 1992 he thought it was time for a career change.  Realising the growing need for quality sound and light systems he founded Entertainment Sound Service Jan 1st, 1993.
A few years after the business began the phone book listing was changed to "Chris Kepler Audio Services".  Most people around the area knew "Chris Kepler" rather than "Entertainment Sound Service" (which still remains the legal business name) making it easier for people to find him when looking for help with their audio needs.
In 1995 he started providing the sound systems at People's Choice Festival, now 23 years for him!  After the original Entertainment Director of 13 years "John Kepler" (who was no relation) passed suddenly, Steve Biddle took over for 2 years before moving on.  In 2008 Chris Kepler took over as Entertainment Director, still continuing to provide sound systems for both stages.
He has been taking great steps to have a "green" business.  First, with the riding of bicycles to do as much business as possible logging thousands of miles.  His newest step is using a solar power generator to power his sound & light systems at outdoor shows.  Both these steps have saved many gallons of fuel and pollution helping save our environment for generations to come!
Chris Kepler continues to be involved with providing sound systems, lighting, staging, and solar power for many different events, festivals, etc around the area.  He also provides in-house sound & light systems to local clubs along with doing freelance audio engineering and consulting.  Contact and info at www.chriskepleraudio.com.  Chris Kepler (owner) Chris Kepler Audio Services.  115 Charlotte St, Port Matilda, Pa 16870.  814-692-8694  sjcik1@yahoo.com   www.chriskepleraudio.com

Diana Stapleford, 

Marketing / Sponsorship Director.

 Serving on the committee since 1994.
Diana is the General Manager of Magnum Broadcasting in State College. Having studied Communications at Clarion University, she has been in media in Pennsylvania and Connecticut since 1985. Diana has worked in various media outlets, including Newspapers, Network and Cable TV, Advertising Agencies and Radio. She has been involved in marketing and radio in the State College area since 1993. Diana is involved in many community events and gives a tremendous amount of time serving on committees and organising special events.
She's been involved in the People's Choice Festival, almost since its inception, and worked with founders George and Nancy Marion on Festival advertising beginning in 1994.  Her creativity and advertising expertise led to a position on the Festival Committee, where she became the Marketing and Sponsorship Director.
Diana resides in State College with her husband, Michael Stapleford, President of Magnum Broadcasting. Diana has two daughters, a son-in-law and two step-children; Lindsay Lord, Stephanie Lord-Wetherington, Max Wetherington, Sarah and Matthew Stapleford, as well as her adorable dog Cali.
The Festival takes an enormous amount of work and planning, and for Diana, it's a labour of love.  "I'm so proud to be part of such a great family event," she says, "We've seen so much growth over the past 25 years, and seeing our visitors have such a good time every year makes all of this more than worthwhile."

Don Rockey, Facilities Director.

 Serving on the committee since 2000.
Don was raised on a dairy farm in Boalsburg and worked at the Penn State University Airport.  In 2006 he took over the responsibility of mechanical, grounds maintenance and fabrication, handling the day to day troubleshooting needed to keep the festival running smoothly for the week. His experience in mechanical, electrical, general maintenance and facilities operations quickly became a necessary and permanent position at the festival for the week. When any of the vendors have a problem at their site, it is likely that Don will be there to solve the issue and keep the show operating.
Don lives with his wife on 7 acres in Pine Grove Mills.  He keeps busy managing the Boalsburg car wash, helping neighbors and improving their mountain home.

Rick Snyder, Food Concession Director.

 Serving on the committee since 1995.
Rick was born and raised in Bellefonte by his mother, Emogene, and father, Blair, with his brothers, Jerry and Randy, and sister, Lori. In 1965, Rick's parents opened a pizza shop, Benner Pike Pizza; that was their start in the food service industry. When Snow Shoe fire company asked them to bring pizza to their carnival, it was the start of Snyder's Concessions. Rick got his first stand in 1977 selling lemonade. When Rick wasn't working concessions he was a machinist by trade. He now farms and raises beef cows.
Rick and his wife Lacie now have multiple concession trailers selling french fries, lemonade, and cinnamon buns. With his years of experience, he was asked to be the concession food coordinator at the Nittany Antique Machinery Show and has since taken on that job at many shows including the People's Choice Arts Festival. Along with Rick Snyder's Concessions, his family is still in the business. Emogene, Randy, Jerry, and Lori have their own trailers selling various food item. Rick and Lacie have four children, most of which followed in their footsteps with their spouses. Their sons, Addison and Preston, and their daughter, Kendra, have their own concession trailers. Everyone is separate with their own business, but the Snyders take pride in it being a family business.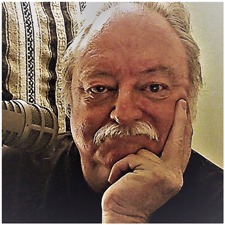 Steve Biddle.

 Serving on the committee since 2017.
Steve came to Happy Valley in 1988 with his wife Sandie Corbin Biddle. He was a radio broadcaster in State College for many years, on QWK Rock, WRSC, and The Bus.  He went over to Public Radio in 2005, and served as the local host of "Morning Edition" on WPSU for several years.  He also wrote a column for State College Magazine.
Before arriving in State College, his radio career started in Orlando, Florida, where he went to high school.  In 1971, he was one of the singers at the Grand Opening of Walt Disney World, and he was active in local theater, and a member of the Bach Festival Choir in Winter Park.  His radio career took him to Daytona Beach, Honolulu, and Long Island, New York before he wound up in Pennsylvania.
Steve's involvement with the Peoples Choice Festival goes back to the beginning, when he wrote and produced the radio commercials. He later became a committee member and Entertainment Director.  Steve and Sandie were divorced in 2006, and he left the area, but always kept in close touch with friends in Happy Valley.
In 2016, Sandie, who had been serving as Public Relations Director for the Festival, lost her battle with cancer, and passed away in November. Steve was asked to re-join the committee and take Sandie's place on the committee.  Now, Steve lives with his wife Tammy in Southern Pines, North Carolina, where he is the host of "Sunrise in the Sandhills" on WIOZ-AM.  He also does freelance copywriting, as well as voice over and narration work in his home studio.