(This is one of a series of articles about our Specialty Food vendors)
(Boalsburg) – The People's Choice Festival is fortunate to have many specialty food vendors, with scrumptious treats for people of all ages. And, for that matter, for dogs of all ages. Me & My Dog Pet Bakery is one of two specialty food businesses that caters to the canine crowd.
"It was a Sunday night idea 15 years ago, while my wife and I were sitting at home," says Tim Robson, the owner of Me & My Dog Bakery. "The next morning, we went to the grocery store in search of ingredients. That same day we created and baked about a half dozen dog treats. Over the next 4-5 months, we created additional treats and purchased basic equipment and supplies. After about 5 months, we were ready to sell. We set-up a booth at Rice's Flea Market in New Hope, PA, and have been growing ever since."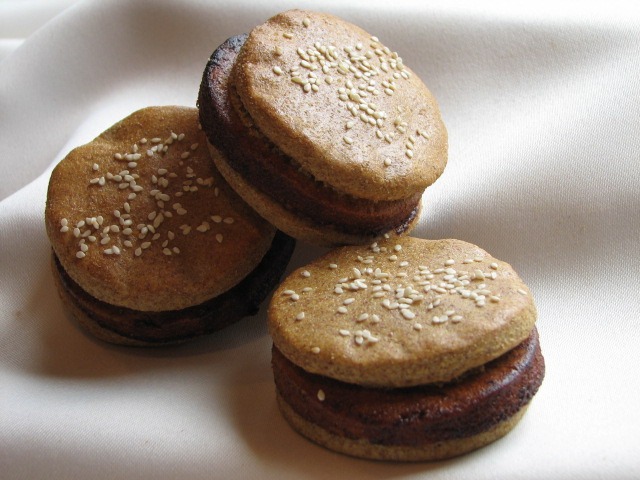 Their products are all-natural, handmade gourmet dog treats. Tim says, "My wife and I bake daily during the week to prepare for our weekend craft shows. We encourage pepople to pick up the treats and smell the difference that freshness makes.
This years People's Choice Festival is the second year in which Me & My Dog will participate in the Festival. And festivals are the main source of new clientele. "Our business is mostly craft shows, street festivals, etc.," Tim says. "We do not have an actual store. We also sell online (at meanmydogpetbakery.com) and do a small amount of wholesale." They participate in events in New Jersey, Maryland, and Delaware, in addition to several here in Pennsylvania.
Tim says the People's Choice Festival was highly recommended by some of their crafter friends, and enjoyed their first Festival so much, they're eagerly anticipating this year. And so are a good many local dogs!